Proceedings of the Fifteenth Australasian Fluid Mechanics Conference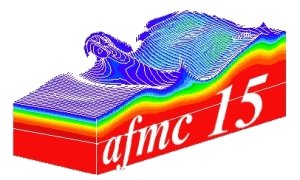 13–17 December 2004, The University of Sydney
edited by M. Behnia, W. Lin, & G. D. McBain
Publisher: The University of Sydney, Sydney NSW 2006 Australia, tel. +61-2-9036 9518, fax +61-2-9036 9519, e-mail [email protected]
ISBN: 1-864-87695-6 (CD-ROM)
Copyright © The University of Sydney 2004
All papers in these proceedings have been reviewed by an independent panel of experts.
Responsibility for the contents of the papers rests solely upon the authors.
Sponsors

School of Aerospace, Mechanical, & Mechatronic Engineering, The University of Sydney
Office of the Dean of Graduate Studies, The University of Sydney
Air Force Office of Scientific Research, United States Air Force

Tables of contents

omnibus PDF (152M) containing all papers, ordered by paper number
Example of how one of these papers might be cited:
Antonia, R. A., and Burattini, P., Small-scale turbulence: how universal is it?, in Proceedings of the Fifteenth Australasian Fluid Mechanics Conference (CD-ROM), editors M. Behnia, W. Lin, and G. D. McBain, The University of Sydney, 2004, Paper AFMC00184.